The Purpose of the Montana FFA Alumni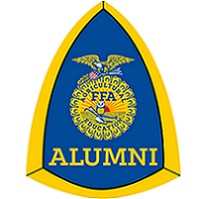 To support and promote the FFA organization, FFA activities and agricultural education.
To provide a tie to the FFA and to assist FFA and agricultural education personnel and to involve interested persons in worthy activities.
To promote greater knowledge of the agricultural industry and support education in agriculture.
To cooperate with the Montana FFA Association, Montana FFA Foundation and the National FFA Alumni Association.
To promote and maintain an appreciation of the American free enterprise system.
To promote the personal development aspect of the FFA.
Mission and Vision
FFA makes a positive difference in the lives of students by developing their potential for premier leadership, personal growth and career success through agricultural education.
Students whose lives are impacted by FFA and agricultural education will achieve academic and personal growth, strengthen American agriculture and provide leadership to build healthy local communities, a strong nation and a sustainable world.
What Are Our Roles?
Agriculture teachers rely on FFA Alumni members to:
help them get more support from the community for their agriculture programs.
give them more time and freedom to do what they do best – teach kids!
help with recruiting students and raising funds for chapter activities and scholarships.
assist at FFA camps and conferences, the national FFA convention and other personal development programs.