Montana FFA members kicked off their summer in the best way possible, through agricultural opportunity discovery. June 10-13 marked the 12th annual Montana FFA Agricultural Opportunities Tour. This year, Ag Tour took place in Southwestern Montana, making stops in Helena, Dillon, Butte, and Deer Lodge. Twenty-one students and all eight State FFA Officers made the 382-mile treck.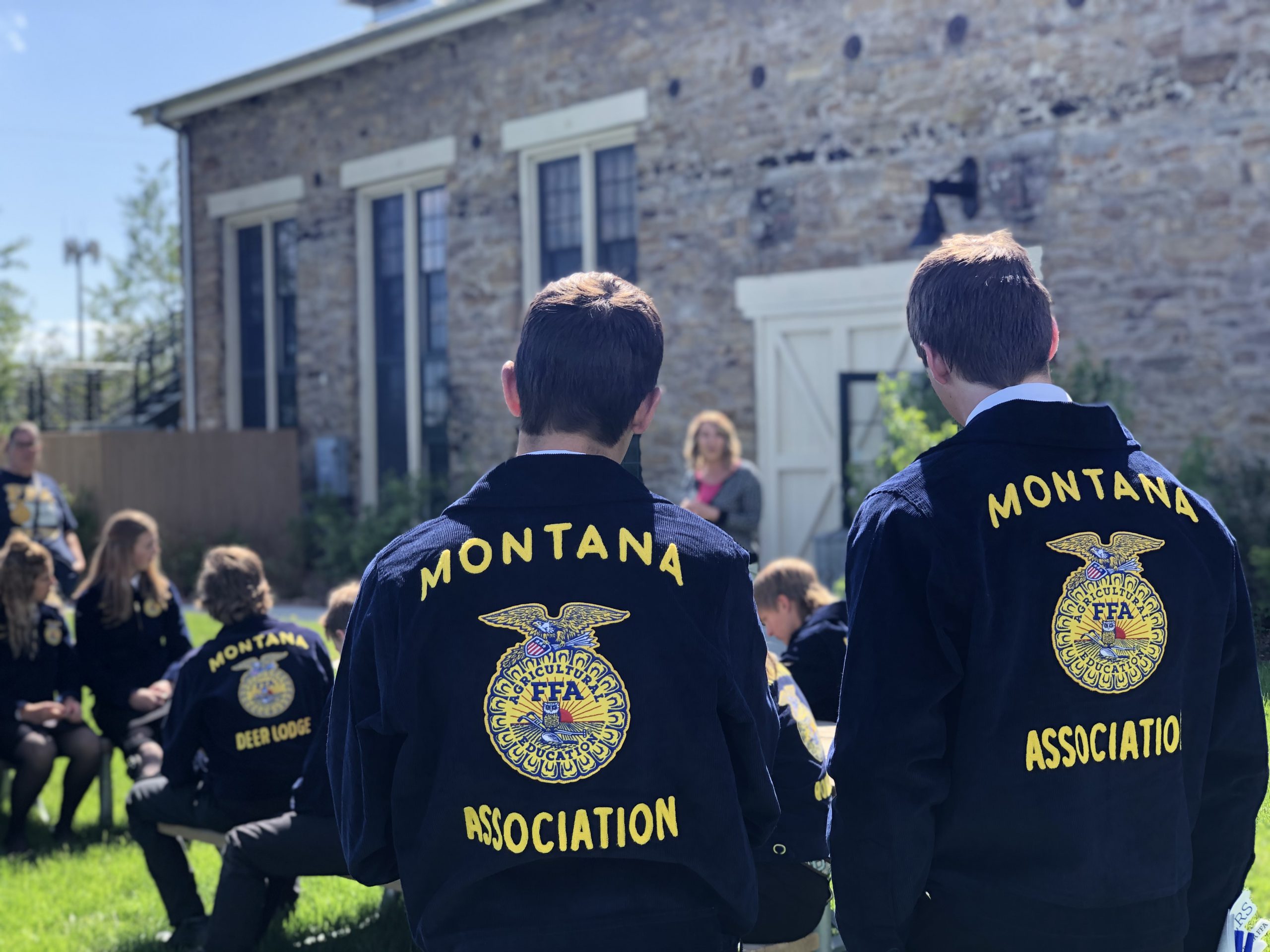 The Ag Tour is a special project of the Montana FFA Foundation and is sponsored by Corteva Agriscience. It is designed to supply additional opportunities to FFA members to explore career opportunities in Montana related to agriculture, food, and natural resources. Members who participate in this event tour various agricultural production operations, discover the multifaceted agribusinesses that support our farmers and ranchers, and interact with industry professionals. Students bring home these experiences to further develop their Supervised Agricultural Experiences, grow their vision of their future in agriculture, and share their knowledge as leaders in their schools and communities.  
The first Ag Opportunities Tour was held in 2009. Every year, the tour has provided new learning experiences for FFA members in different regions of Montana. This year certainly brought its own flavor.
Starting in Helena, students first visited the Office of Public Instruction and spoke with Superintendent of Public Instruction, Elsie Arntzen. After learning how OPI supports career and technical education, the group traveled to the Montana Department of Agriculture. At the Department of Ag, students engaged in a better understanding of Montana ag trade and COVID-19's effect on agricultural commodities. At Montana Rail Link, members discovered the logistics required to transport our commodities to market. The blue jackets then headed south to visit Leep Dairy in Toston. 
After the dairy, students kept moving south to Circle S Seeds in Three Forks. After touring the facilities and learning more about agronomy in southwestern Montana, the tour ventured further south to Alder for dinner at Boyd Angus Ranch. After dinner, sponsored by Madison Valley Bank, the crew visited Virginia City for a ghost town tour, and a deep dive into the history of natural resource management and agriculture during the peak of gold mining in Montana.  
"The first day of Ag Tour gave us a really well-rounded understanding of ag in Montana past, present, and future." 2021-2022 State FFA Sentinel, Allison Denton, reported.  
Day two brought innovation to the table, as the tour focused on production agriculture and how agriculturalists in southwestern Montana are practicing sustainable agriculture in their operations. This day kicked off with Garnet Mining Australia's U.S. mining operations in Alder. This open pit mine is the largest garnet mine in the United States and the second largest in the world. Yellowstone Farms in Dillon was the next destination. Yellowstone Farms is a small hemp production and distribution company. During the tour, students dove into learning what kinds added-value CBD products are made from hemp. When this tour was over, the bus traveled up the road to Sitz Angus Ranch where they enjoyed lunch sponsored by Opportunity Bank and a conversation about the importance of agricultural advocacy with Jim Sitz.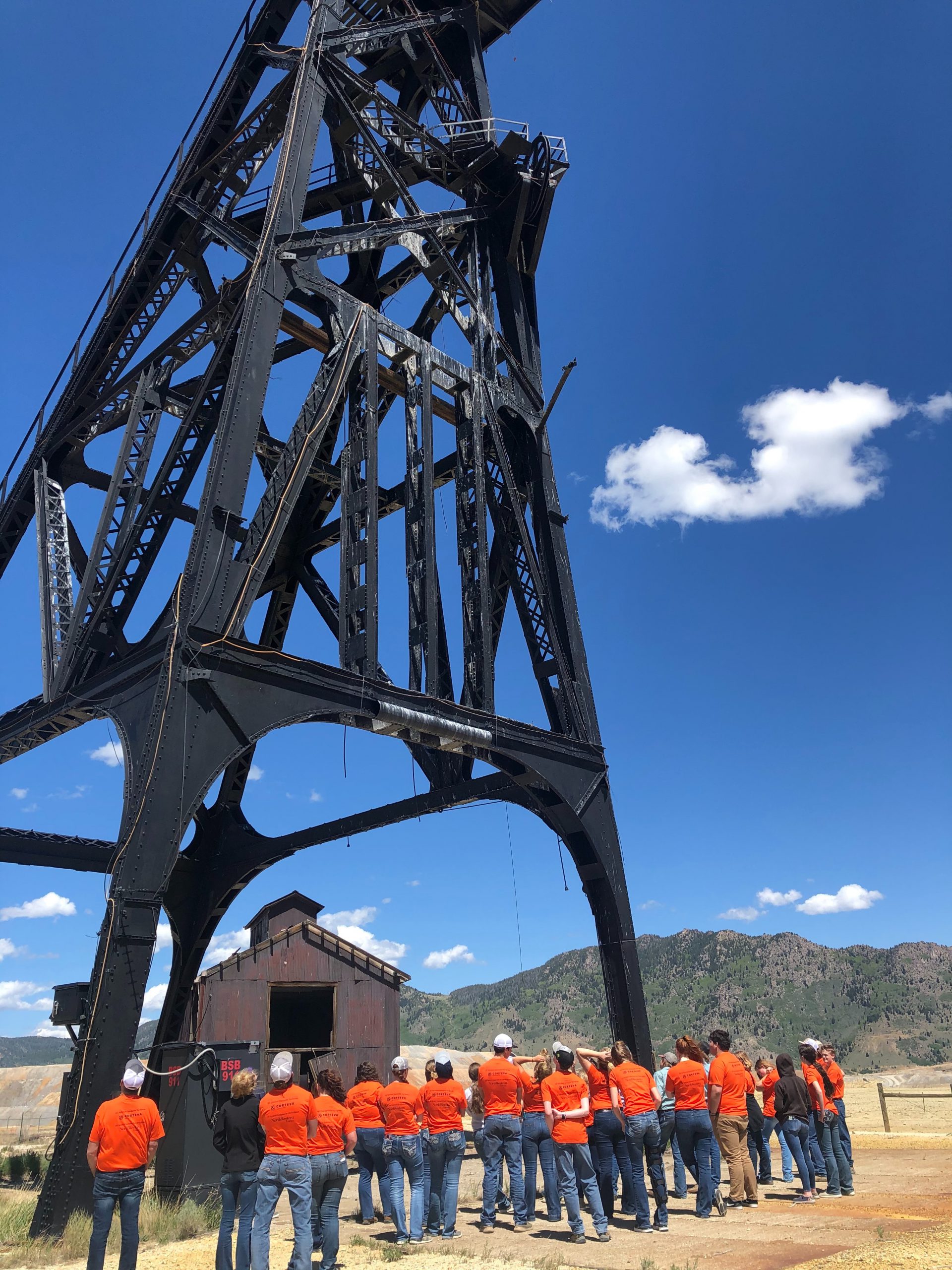 Another livestock operation the tour traveled to was Helle Ranch, owners Duckworth Wool Co. John Helle walked students through his wool production as well as some challenges he has faced within the ag industry pushing his operation into the public eye. Students learned about technology in animal production and non-traditional grazing methods at La Cense Livestock south of Dillon. The night was ended with a tour of University of Montana Western's campus and facilities with dinner sponsored by Frontline Ag Solutions.  
The third day started bright and early with Cottom Seed Potatoes, where students toured the vast storage facilities and equipment used for seed potato production in Montana. The tour then leaped from potatoes to bees, as the group traveled to Butte and immersed themselves in a very important pollinator presentation with Bee Excellent. From there, the tour traveled up the hill to the Montana Tech campus, where students enjoyed presentations of opportunities at Tech and a lunch sponsored by Kellan and Elizabeth Standley.  
Hands on learning was next on the docket at the Montana Sheet Metal Workers Apprenticeship Training Program. Not only did students learn about the metal fabrication industry and apprenticeship employment, they also got their hands dirty with some metal work of their own! After building sheet metal boxes, students loaded the bus again and traveled to the Berkeley Pit where they dove (not literally) into the history of the richest hill on earth and its' role in natural resources waste management.  
The hands-on learning continued as students launched into the second-ever Agricultural Opportunities Tour Day of Service activity. This year, students helped clean up a local farm which included gardening, landscape management, and teamwork as the 21 students were put to work on the Lombardi Ranch. This year's Day of Service was sponsored by NorthWestern Energy and Headwaters Resource Conservation Development with dinner sponsored by Peoples Bank of Deer Lodge. 
"We began implementing the Day of Service last year in northeastern Montana to connect students with the communities we were visiting and give back to those communities that supported our visit. For the past two years, this part of the tour has been a personal highlight as it is always empowering to see students engaged in service, building communities, and strengthening agriculture," Saralyn Standley, Programs and Events Coordinator for the Montana FFA Foundation and the 2021 Ag Tour organizer, explained.  
On the fourth and final day of the tour, students stepped back in time at the Grant-Kohrs Ranch Historic Site. This tour solified the connection between Montana's deep history in both agriculture and natural resources. This historic connection marked the last stop on the tour, and the group traveled back to the Lewis and Clark Fairgrounds to head their separate ways and bring their newfound knowledge to their chapters.  
"This tour took us through present-day southwestern Montana while also showing us the changes in agricultural practices throughout the years in the region, giving us the hands-on experience and innovative ideas to use in our future careers," State 1st Vice President, Colton Young, stated.