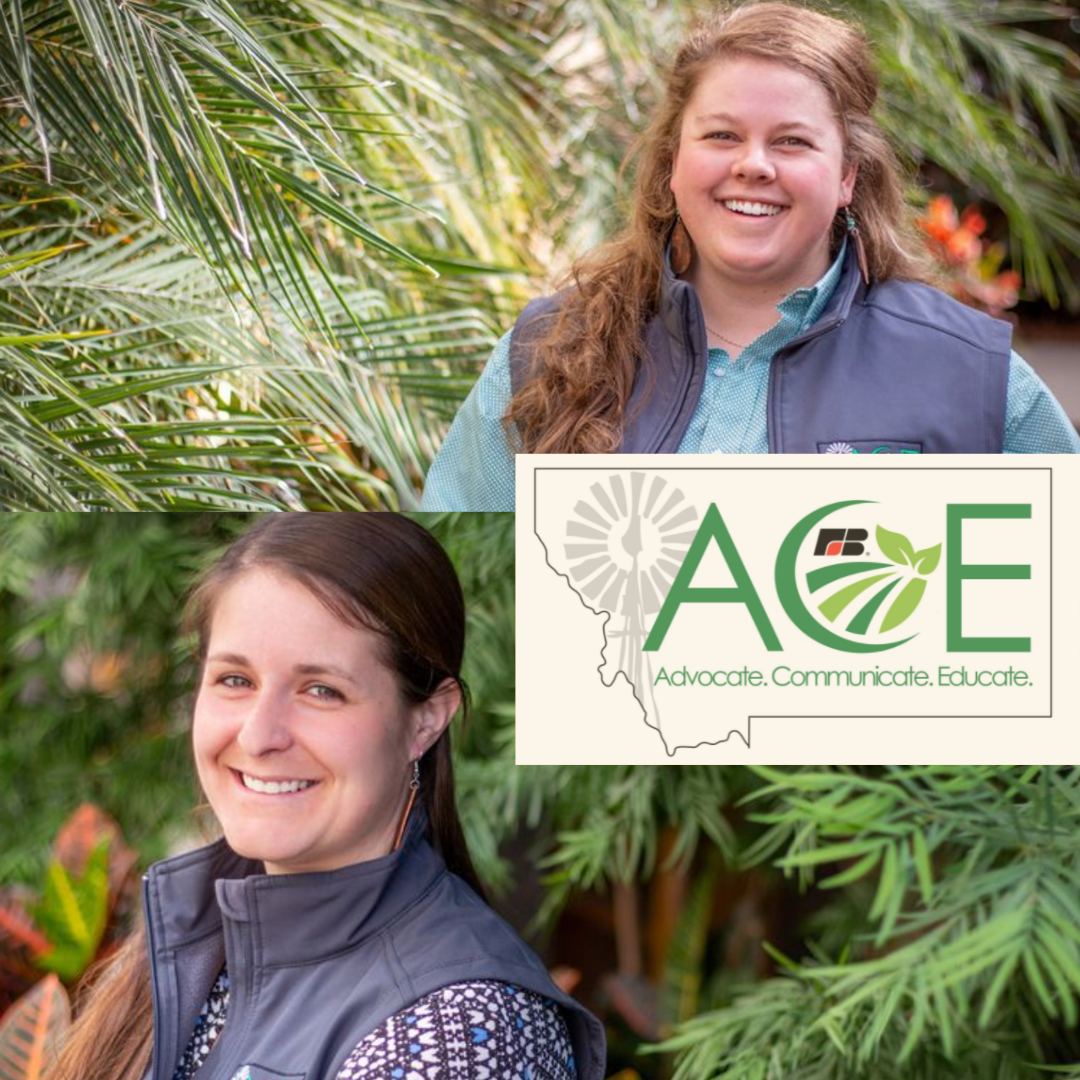 Montana Ag Educators Keturah Moberg of Medicine Lake and Dana Jansen of Broadview have are finding new ways to take advantage of professional development opportunities and bring the skills learned back to their classroom and community.
Moberg and Jansen are recent participants in the Montana Farm Bureau's ACE Program. Montana Farm Bureau's ACE program is designed to empower Farm Bureau members to be confident, effective leaders in their County Farm Bureau and local communities. Advocacy follows leadership and with practiced, ever-evolving leadership skills, participants will be prepared to actively advocate on key industry issues.
With a focus on building a quality life in rural areas, continued education, and active community involvement, Moberg and Jansen are confident that this experience and program will allow them to guide students inside the classroom but also influence success at the community level.
"As an agriculture teacher, there is always more to learn since our ag sector is ever-changing. The A.C.E. Leadership Program stands for everything that I strive to be inside the classroom. But I'm also a farmer's wife and mother to hopefully another generation of farmers. I know there has to be more I can do to leave a better life for them. This program is helping me hone the skills I have to make an impact beyond the classroom." stated Medicine Lake's Keturah Moberg.
Jansen of Broadview was able to build on that, "Not only will the skills and connections gained through participation in ACE help me as a professional, but they will also be of immense value to my students, my community, and the industry that my world revolves around. I plan on implementing much of my ACE learning in the classroom to ensure my students are equipped with the tools they need to succeed in life beyond the classroom walls. While many of my students will not be involved directly with the agriculture industry after graduation, they will all have a functional understanding of the massive scope of modern agriculture and its effect on today's society. Maybe, more importantly, they will be able to think critically, share ideas respectfully, and be prepared to take an active role in their future communities."
Check out Keturah Moberg and Dana Jansen's articles about their experience in the Montana Farm Bureau's ACE Program below to learn more about their experience, and how they plan to build community, strengthen agriculture, and develop primer students!
Dana Jansen, Broadview FFA Advisor – Montana Farm Bureau ACE
Keturah Moberg, Medicine Lake FFA Advisor – Montana Farm Bureau ACE