Gwynn Simeniuk to Return to Career in Agriculture
It is with bittersweet gratitude that the Montana FFA Foundation Board of Directors announces Gwynn Simeniuk's resignation as Executive Director. According to Curt Robbins, Montana FFA Foundation President, Simeniuk will remain at the helm of the Foundation until April 10, 2022, to lead the organization through the 92nd Annual Montana FFA State Convention, March 30 – April 2. Following her departure, Simeniuk will be returning to northeastern Montana to join the PRO Co-op agronomy team and pursue her aspirations of a career dedicated to agriculture.
Simeniuk has been with the Foundation since 2017, serving as Program and Events Manager prior to stepping into the Executive role in 2019. During this time, she has helped to transform leadership development programming and career exploration opportunities for FFA members through improvements made to Montana FFA's scholarship and grant selection processes as well as executing a vision for providing meaningful support to every student in the blue jacket throughout the state.
"In these pandemic times, Gwynn has done a great job of being creative and offering our students the full experience they deserve. Her leadership has forced us to think outside the box to be successful," Robbins stated.
Beyond improving state-level experiences for students, Montana's 2021 Young Professional Woman of the Year also piloted several projects and led the Foundation to achieve new milestones during her tenure at the Foundation:
Developed inaugural FFA equipment operators seminar and driving contest
Implemented Montana's first-of-its-kind youth career summit
Delivered work-based learning toolkits to over 1,000 students and provided hybrid competitive experiences for students in remote locations throughout the state during the pandemic in 2020
Oversaw growth of current grant programs supporting student supervised agricultural experiences and community service projects while creating new Leadership Enrichment and Agricultural Promotion (LEAP) Project to increase student engagement in FFA and classroom projects at the local level, providing over $100,000, annually, in direct scholarship and grant support to students
Raised over $100,000 in instructional grants for curriculum, classroom technology upgrades, lab equipment & machinery, and teacher professional development
Secured major $200,000 grant in a strategic partnership to improve development resources to increase funding for scholarships and grants for FFA members
Built new partnerships with Montana organizations from industries representing agriculture and STEM
Since 2018, increased annual support for Montana FFA from $400,000 to $750,000
Simeniuk joined Montana FFA state staff already immersed in the blue and gold traditions having served as State FFA 1st Vice President in 2013-2014 and as a member of the Opheim FFA Chapter.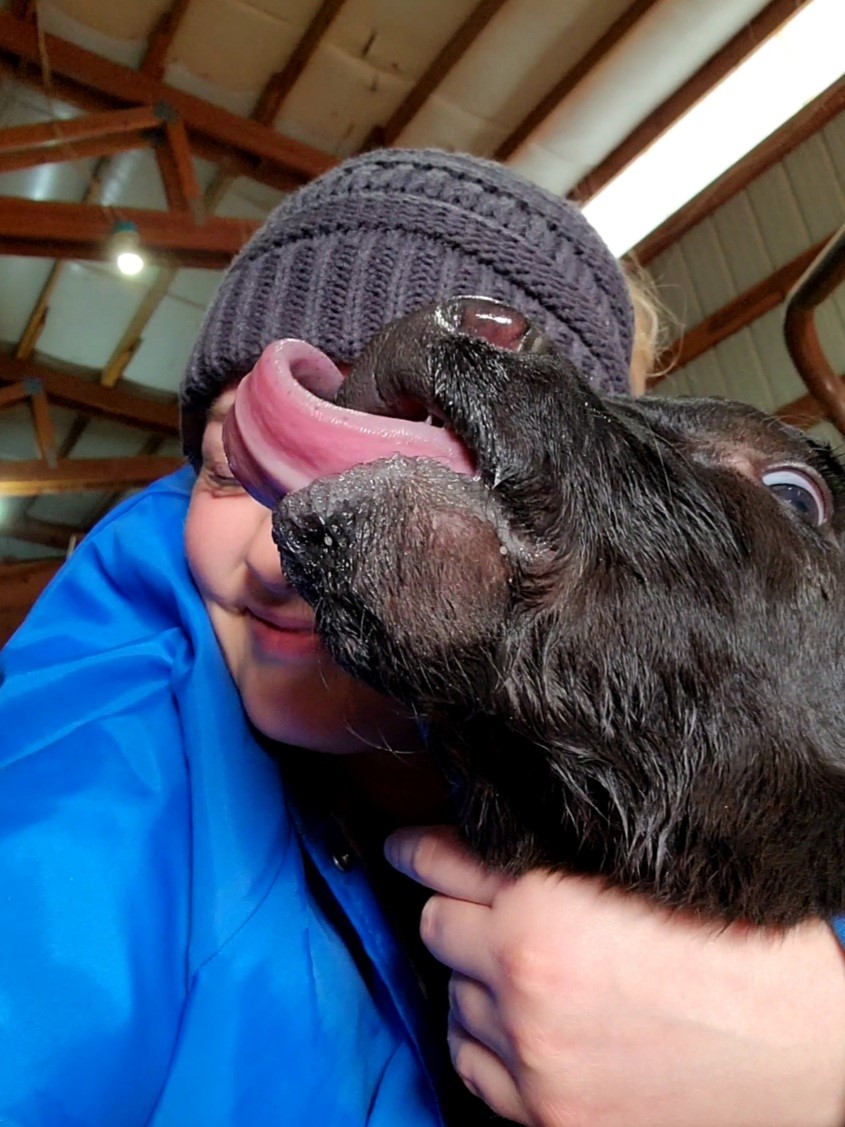 "FFA has been a cornerstone in my life since I was 12 years old – more than half my life.  From being a directionless seventh-grader, serving as a state officer, obtaining my degree to teach ag, and now serving as state FFA staff, this organization has brought much purpose and the dearest friendships to my life," Simeniuk remarked in her letter of resignation.
True friendship requires dedication to those relationships. Milford Wearley, long-time Choteau FFA Advisor and Distinguished Service Award Winner, said of Simeniuk, "Her dedication to Montana FFA is unquestioned from being a state officer, going through the Agricultural Education program at Montana State University, and serving as Executive Director of the Montana FFA Foundation.  She took the Foundation to a whole new level."
Bill Jimmerson, former Montana State FFA Advisor, echoed Wearley's sentiments and added, "This is a huge loss to the Montana FFA Foundation.  As young as she is and as much as she accomplished, especially through the pandemic, is an amazing story of success."
In receiving the Montana Young Professional Woman of the Year designation, Simeniuk's nomination letter stated, "During the pandemic, her enterprising personality led the Montana FFA Foundation in coordinating a unique version of the John Deere Ag Expo, an annual leadership conference held in Bozeman that usually brings over 1,500 FFA members to MSU.  Despite restrictions, Simeniuk had the idea to host in-person FFA contests in 12 different communities by working with individual county health departments and securing PPE."  This was a monumental task and one which shows, as Jimmerson also pointed out, "the exceptional passion she has put forth for the FFA members of Montana." Simeniuk understood the importance of time spent in person and together for FFA members.
Perhaps, current Montana FFA Foundation board member and Stevensville rancher, Jay Meyer, summed it up best in saying, "Gwynn Simeniuk cares deeply for Montana FFA.  She was a dedicated Director of the Montana FFA Foundation. She was also dedicated to the 5,000 plus FFA members within our state.  She strove to have not only scholarship money available for members but continued to grow the Foundation's bottom line.  This growth funded not only scholarships, but events and programs benefitting many members who chose to take advantage of the opportunity.  Gwynn developed programs and events that continue to build their own legacy.  She knew members become lifelong friends who bonded with FFA being the connection that will not disappear with time."
Robbins concluded by saying, "We have had the great opportunity to watch Gwynn grow from a state officer to our Executive Director. She is very well respected in our FFA family locally, state, and nationally. She will be missed, and we wish her all the best in her future."
Simply put, Gwynn Simeniuk has lived every aspect of the FFA motto, "Learning to Do, Doing to Learn, Earning to Live, Living to Serve."  Simeniuk served selflessly with passion and dedication.  Montana FFA will remain grateful, blessed and better for her service and the exceptional example she has set.