Why Give?
FFA involvement reaches far beyond agriculture, creating motivated, self-starters who can enter the workforce in all industries with work ready skills, responsible work ethic and problem solving skills. Your gift not only impacts our 5,500 members, but the families and communities surrounding our programs.
When you support FFA, you support Montana economy. Montana FFA members are entrepreneurs who generated over 5.3 million last year toward the Montana economy through their supervised agriculture experience programs in 2016.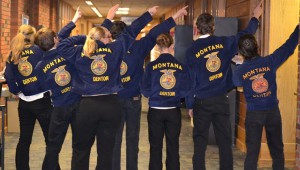 Your gift allows us to build future leaders for all industries and supports community enrichment through our youth. There are three ways to support
Looking for a way to give to Montana FFA for generations to come through planning giving?  Here is a guide to help you navigate ways you can leave a legacy and support Montana FFA students.