HIGH SCHOOL SOPHOMORES THROUGH COLLEGE FRESHMEN CAN APPLY HERE UNTIL DECEMBER 20 TO ATTEND THE FUSION CAREER SUMMIT.
The Fusion Career Summit serves to further the personal growth and leadership development of FFA members who are high school sophomores through college freshmen. This is the inaugural career summit for Montana FFA members and is an expansion of what was previously our Growing Our Leaders' Development (GOLD) Conference. This is a special project made possible through the support of our partners at Reach Higher Montana.
In the past, this conference has been for high school seniors and freshmen in college and has been targeted towards students who ultimately desire to take on leadership roles in the agriculture industry after their time in the FFA jacket. This year, the summit is expanding this offering to include juniors and sophomores. There will also be a renewed focus on career readiness and helping students develop a vision for their future.
---
LEADERSHIP DEVELOPMENT AND COLLEGE SCHOLARSHIPS ARE NOW OPEN FOR MONTANA FFA MEMBERS. CLICK HERE TO APPLY BY DECEMBER 22!
---
Thank you to our John Deere Dealers for supporting the 2021 Montana FFA Ag Expo!
1,508 Montana FFA members attended the 2021 Montana FFA Ag Expo sponsored by C&B Operations, Frontline Ag Solutions, and RDO Equipment Co. This year's event hosted the first-of-its-kind Equipment Operators Driving Contest!
---
We support FFA members in their leadership journeys, work-based career explorations, and commitment to serving others. There are endless ways to make a positive impact in students' lives and our communities.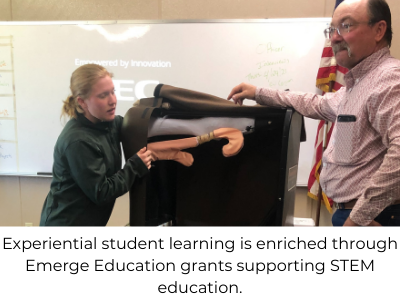 ---

FFA makes a positive difference in the lives of students by developing their potential for premier leadership, personal growth, and career success through agricultural education.
LEARNING TO DO, DOING TO LEARN, EARNING TO LIVE, LIVING TO SERVE